A TRULY HELPING HAND FOR DINNER
Whether you are new or an old hand to cooking, Homegrown Foods has your interests at heart. As a mom and lifelong home cook, owner Aleks Till knows what it takes to put dinner on the table — when you don't know what the heck you're doing, when there are kids pulling on your leg, or when you need dinner DONE when you walk in the door. That's what makes Homegrown Foods different: this service was designed for home cooks, by a home cook.
BETTER INGREDIENTS ARE … JUST BETTER!
Sourcing ingredients made with integrity, practicing sustainability and limiting exposure to toxins are top priority. It's the only way dinner can truly be better. Which is why Homegrown Foods grocery bags are stocked with ingredients that are high quality, authentic ethnic, almost 100% organic, and local whenever possible.
Here are some of our great local food partners:
THE BEST RECIPES ARE THE DOG-EARED ONES
Great recipes are traded, treasured, and sometimes even well-guarded. At Homegrown Foods, we nerd out on authentic ethnic and traditional family recipes as well featuring dishes from great chefs. It's just good. Period. Plus you get to keep the recipe.
HOME COOKING IS PERSONAL
Our menu is what I cook at home for my family and friends, and for my own delight. Dinners are carefully planned to reflect what we're in the mood for year-round and to take advantage of local, seasonal ingredients while optimizing a balanced diet of diverse grains, proteins, and vegetables. Even if you have a restricted diet, Homegrown Foods' menu and ordering options is flexible enough to accommodate you.
30 MINUTE DINNERS AREN'T ALWAYS THE EASIEST
Homegrown Foods offers a variety of cook times, because standing at the stove for 30 minutes (or an hour, if you aren't a fast chopper) isn't always convenient. Some of our dinners can be prepared in the slow cooker, or have long bake times, so you can relax while your dinner cooks itself. You can choose what kind of cooking times you'd prefer.
KIDS ARE KIDS
Cooking for kids can be stressful — they can be so picky! — but exposing them to new foods and fostering good eating habits is so very important. I know first-hand how hard it can be, and also know that it pays off. Homegrown Foods dinners are either kid-approved (personally tested out on my three kids, not all of whom are great eaters), or are designed so they can be easily served disassembled. I believe that it's important for kids to grow up in a house with good food and family dinners. Not only will it establish their eating habits for life, but it will teach them to appreciate, cultivate and foster positive attitudes toward healthy foods. Eating together also creates space in our busy lives to share our daily stories.
How To: Clean Plate Club
Cooking with Small Kids is Crazy
About Me, Aleksandra Till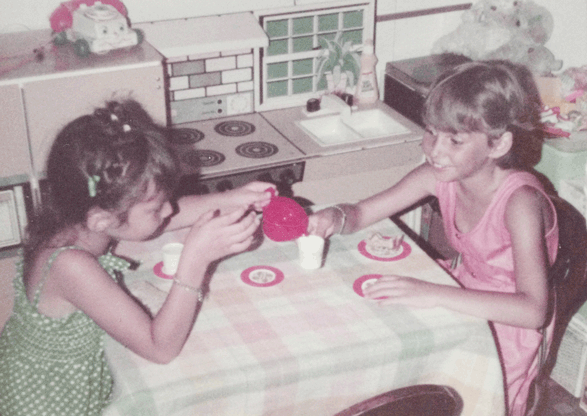 I am not a picky eater, but have a low tolerance for bad food. I have had a long love affair with being in the kitchen. I learned to make scrambled eggs and mashed potatoes at the age of four. From my father's Serbian side of the family, I enjoyed family-style meals prepared by my grandmother and stealing vegetables from my dad's garden. Growing up with a health-nut vegetarian mom, my lunches were packed with peanut butter carrot sandwiches on whole wheat bread and had very limited access to sugar. Which must be what compelled me to make the best of being a latch-key kid and making cookie dough before my parents got home. My passion for sweets escalated to making my own birthday cakes every year, at least ten kinds of Christmas cookies during the holidays and a variety of pies.
Over time, my foodie enthusiasm has blossomed. An accomplished baker by the time I graduated from school, I worked as a pastry chef for the Minneapolis restaurant, Three Muses. I threw weekly dinner parties using recipes from Food & Wine, Gourmet and Saveur and learned how to prepare a variety of cuisines from around the world.
Ten years later, I married my husband Derek and had three children. My love of cooking now has evolved to include preparing meals for my family (cooking for kids' tastes, for large gatherings and being more organized to get food on the table every night) and bringing the joy of cooking to homes around the Twin Cities.
Homegrown Foods in the Press